Swing on in to Core Club & 24/7 Gym,
Thursday, January 19th @ 6:30PM for Country Heat LIVE
Country Heat is a high-energy, low-impact, country dance-inspired fitness program that totally fires up the fun.
-FREE for Members of Core Club & 24/7 Gym
-$5 for non-members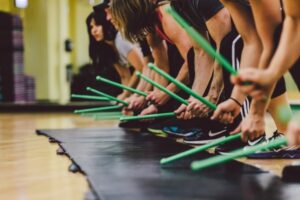 SWEAT.  SCULPT.  ROCK.
Saturday, January 21st @ 10:15 AM with POUND Fitness workout
The POUND workout fuses cardio interval training with drumming, to provide a challenging, heart-pumping workout.
-FREE for Members of Core Club & 24/7 Gym
-$5 for non-members
Free f